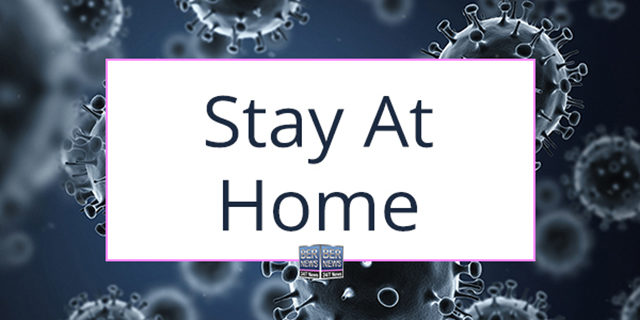 The Government has just posted the official regulations — the Public Health [Covid-19 Emergency Powers] [Stay at Home] Regulations 2021 —  which provide full details on the policies in effect for the 'Stay at Home' order which begins at 5am on Tuesday [April 13] for a period of 7 days.
The regulations state:
"Except as permitted by these Regulations, no person shall be away from his home at any time of the day or night from 5am on 13 April 2021 until these Regulations cease to have effect.
"A person may leave his home during the curfew for the following purposes only, and provided appropriate physical distancing is maintained at all times—
essential visits to a permitted business, during the hours of 7am to 7pm only;
essential medical appointments, during the hours of 7am to 7pm only (except for an emergency situation or scheduled appointment outside that period);
for a walk or run, alone or with one other member of the same household, for a maximum period of sixty minutes per day during the hours of 7am to 7pm only, remaining at all times within a distance of one kilometre from his home;
to assist elderly or vulnerable relatives or neighbours, during the hours of 7am to 7pm only (except for an emergency situation);
to attend an appointment at a COVID-19 testing centre or vaccination centre;
to embark a flight leaving Bermuda.
"Parents of a minor child who do not live together may also leave home during the curfew, between the hours of 7am and 7pm only, to take the child to stay for one or more nights at the home of the other parent to give effect to an agreement between the parents.
"In paragraph (3), "parent" includes a step-parent, a person who has parental responsibility for a child and a person who has care of a child.
"Persons listed in Schedules 1 and 2 are exempt from the curfew, but only when on official business, working or travelling to and from work, and all such person."
Other extracts from the regulations include:
"No person shall visit any other person's home or allow any person to visit his home, except as provided by regulation 3(2)(d);
"No person shall access any public beach, park (including the Railway Trail) or playground during the curfew.
"No person shall operate a boat or jetski for any recreational purpose during the curfew, except for an emergency situation.
"A person who fails to comply with any of these Regulations (other than regulation 4) commits an offence and is liable in accordance with section 171 of the Public Health Act 1949, to the following— a fine of $6,000, in respect of a first offence; for a second or subsequent offence, a fine of $10,000 or imprisonment for a term not exceeding three months, or both such fine and imprisonment;"
Please note we 'rushed' this article up to give fast access to the full document which has just been released, and while we attempted to post the most important extracts, we do advise for full clarity you read the document itself.
The full Stay at Home regulations follow below [PDF here]:
Comments
comments