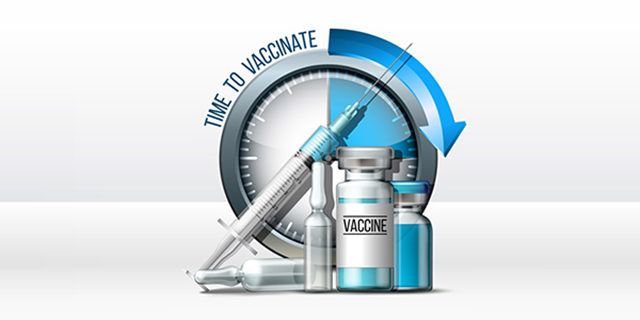 [Updated] As of around 2.15pm today [Oct 3] over 100 first doses of the Covid-19 vaccine were given at the mobile clinic at Hamilton Princess & Beach Club.
Premier David Burt tweeted the photo below, saying: "Grateful to the hardworking Department of Health Bermuda team for organising today's clinic. Over 100 first doses given thus far. There is still time to get to Hamilton Princess to speak to the Doctors on site so that you can make an informed decision about protecting you and your family."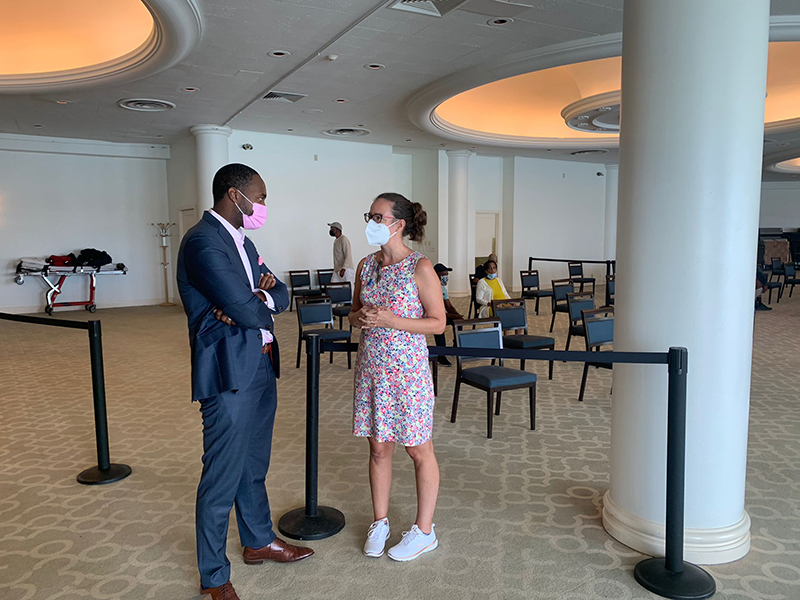 As of the most recent statistics, Bermuda has administered a total of 87,215 vaccinations, and 66.5% of the population has received two doses thus far.
While it should be noted we only have weekly vaccine totals and are extrapolating the daily averages from that, so the following should be read with that in mind; the over 100 doses as of 2.15pm today is higher than the daily average in recent weeks.
The last set of weekly vaccine statistics showed an increase of 539, which works out to an average of 77 a day. The data as of September 18th showed an increase of 482 [average of 68.8 per day], while the data as of September 11th showed an increase of 280 [average of 40 per day] since the prior week.
Update 5.55pm: The Premier just tweeted, "In the last 8 days over 650 first doses of the Covid-19 vaccine have been given in Bermuda, including 144 given today. Thanks go to the teams at the hospital, Ministry of Health & Department of Health for working over the last few weeks to increase the pace of vaccinations in Bermuda."
Comments
comments