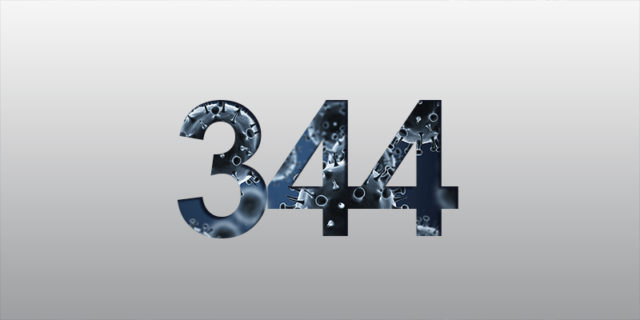 The Ministry received 8859 test results — spanning 7 days — and 344 were positive, so there are now 409 active cases, of which 7 people are in hospital, and the Ministry confirmed that the island has recorded three more coronavirus related deaths, bringing the total to 134 since the pandemic began.
"I am sad to report that we had three coronavirus-related deaths since our last update on April 27th," said Minister of Health, Kim Wilson. "I am sorry for these losses and extend my condolences to the family and loved ones of the deceased."
A Government spokesperson said, "Since the last update, the Ministry of Health received 8859 test results, and 344 were positive for the coronavirus, giving a test positivity rate of 4.0%.
"These results are from testing done on:
Tuesday: 71 positive out of 1466 results [4.8% positivity]
Wednesday: 53 positive out of 1335 results [4.0% positivity]
Thursday: 43 positive out of 1675 results [2.5% positivity]
Friday: 51 positive out of 979 results [5.2% positivity]
Saturday: 30 positive out of 788 results [3.8% positivity]
Sunday: 33 positive out of 937 results [3.5% positivity]
Monday: 63 positive out of 1679 results [3.8% positivity]
"45 of the new cases are classified as imported with a history of travel in the previous 14 days.
"The additional 299 new cases are classified as either local transmission [105] or under investigation [194].
"Additionally, there were 308 recoveries.
"There are 409 active cases, of which:
402 are under public health monitoring; and
7 are in hospital, with 0 in intensive care.
"Since March 2020, Bermuda has recorded 13832 coronavirus cases, out of which 13289 have recovered, and sadly there have been 134 coronavirus-related deaths.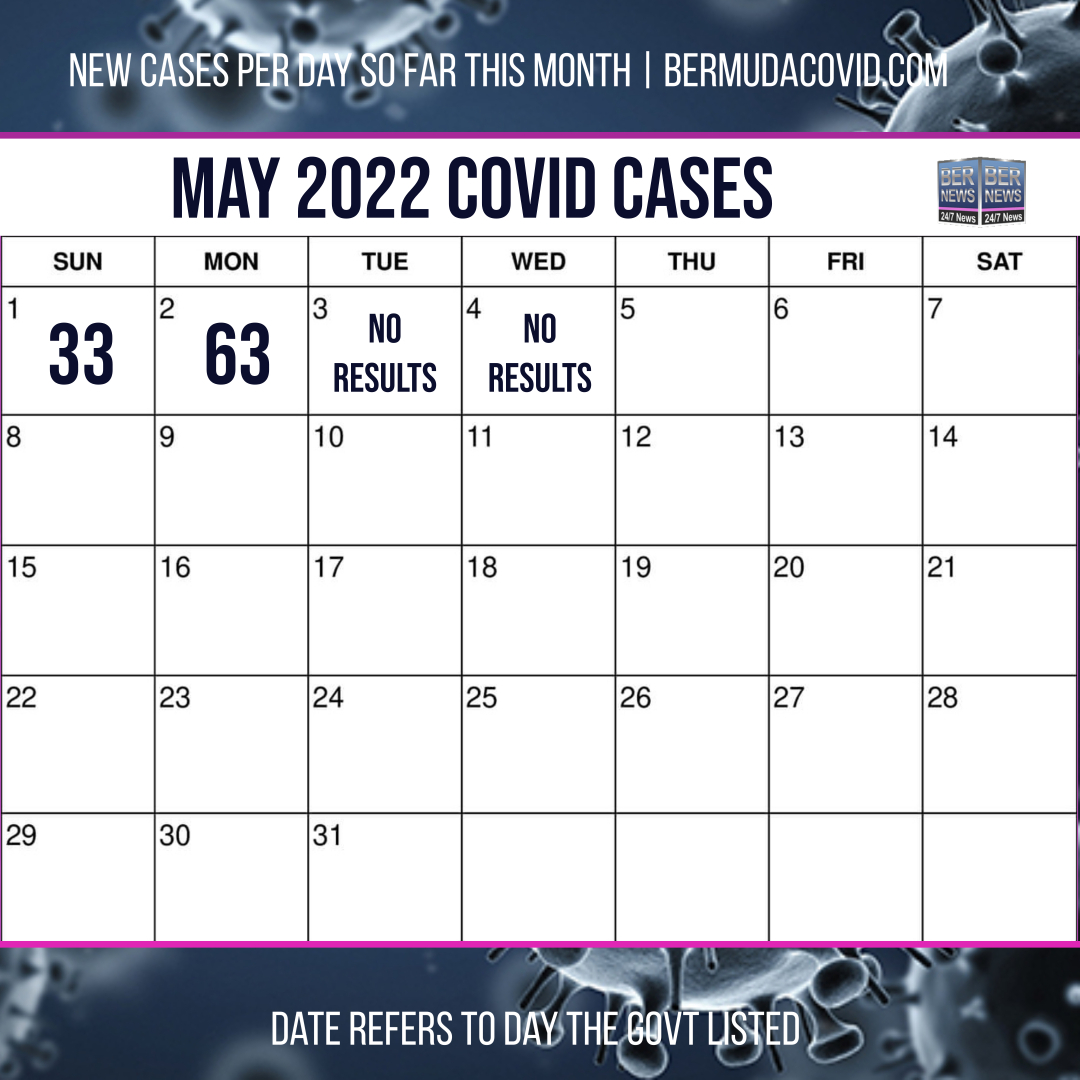 "The source of all active cases is as follows:
48 are Imported
131 are classified as local transmission
230 are Under Investigation
"The source of all confirmed cases is as follows:
2623 are Imported
10568 are classified as local transmission of which:

4886 are Local transmission with known contact/source and
5795 are Local transmission with an unknown contact/source

528 are Under Investigation
"As investigations proceed, transmission categories may change. For age distributions and overall transmission categories, please refer to https://www.gov.bm/coronavirus-covid19-update. The seven-day average of our real-time reproduction number is 0.94.
"For information regarding other conditions being reported to the Epidemiology and Surveillance Unit, please refer to https://www.gov.bm/health-information.
"Since January 11, 2021, Bermuda residents have received 132,453 vaccinations.
"Of the 132,453 vaccinations given as of April 29, 2022:
52% are women and,
48% are men
"87.0% of all residents over 65 years have had at least one vaccination, and 85.8% are fully immunised.
"To date, 75.6% of the population has been vaccinated [1 dose], and 74.3% of the population has been immunised [2 doses].
"71.2% of those eligible for a booster have received their booster, and 10.8% of those with a booster have received a second booster dose.
"As we continue to see an increase in positive coronavirus cases, I strongly recommend that people wear a mask when out in public," said Minister Wilson. "Masks have been proven to reduce coronavirus transmission, but only when worn correctly. Some businesses do not require masks. However, wearing a mask is our responsibility to minimise getting infected.
"I also want to remind the public that Bermuda's testing strategy is largely antigen testing. Access to PCR tests in Government testing facilities is limited. If you test positive on a Covid-19 test [whether self-administered or supervised antigen or a PCR test], by law, you must isolate immediately. You can contact your doctor for further guidance."
"The vaccination clinic at the site of the former art gallery in Crisson's at 71 Front Street, is now closed. Vaccinations and boosters are available through the Hamilton Health Centre, 67 Victoria Street. These vaccinations are by appointment only, with no walk-ins. You can get your 1st, 2nd or 3rd dose. Call 332-8906 for assistance in scheduling an appointment, or you can book online at www.gov.bm/vaccines.
"Pediatric doses of the Pfizer-BioNTech Covid-19 vaccine for children will end at the end of May. Parents who wish to have their child vaccinated should register their child on gov.bm/vaccines and then contact their paediatrician to register an interest in getting the vaccine. If your child does not have a paediatrician contact the Hamilton Health Centre on 332-8906 for assistance in scheduling an appointment. If you have questions, please contact vaccine@gov.bm or call 444-2498 and select Option #2.
"The Ministry of Health is also advising that 4th dose vaccinations are now showing on the vaccine certificates, and the appearance of the vaccine certificate will soon be changing to be more standardised with other jurisdictions. Changes to the vaccine certificate in the coming weeks include a readable QR code that Canada and the US airports can scan.
Minister Wilson concluded, "The pandemic is not over, and the Omicron variant is still circulating in our community. Everyone must be responsible and take action to stay safe. Avoid closed spaces, crowded places and close contact settings. Continue to follow Public Health guidance, wear a mask, practice good hand hygiene, ensure that you have proper ventilation indoors and maintain physical distance."
Comments
comments