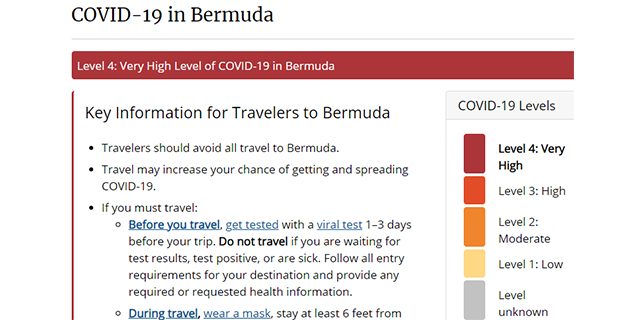 The United States CDC has changed Bermuda's classification to "Level 4: Very High Level of Covid-19 in Bermuda," and said "travelers should avoid all travel to Bermuda."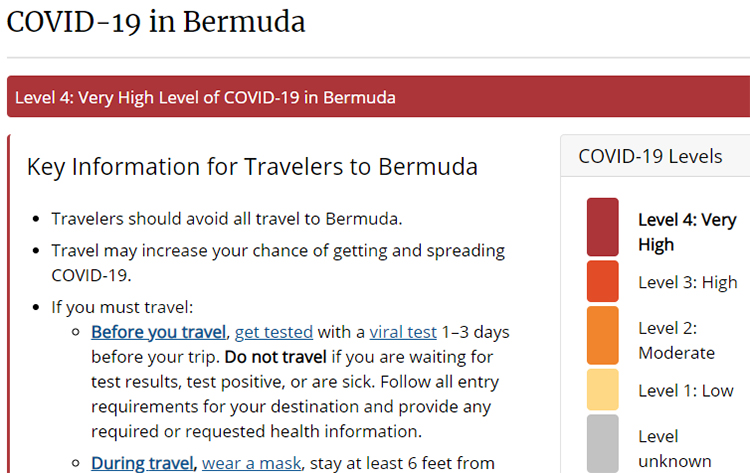 Back in October, when we had around 200 total cases to date, the CDC changed Bermuda's country classification from 'Alert Level 2: Moderate Risk' to 'No Travel Health Notice: Covid-19 Risk is Very Low.'
That ranking was, in effect, the best ranking the CDC can give a jurisdiction, however the CDC has now moved the island to the highest warning level, of Level 4, where the majority of nations have been ranked.
As of the latest update, Bermuda has done over 130,000 tests, with 547 total confirmed positive cases to date with 251 active cases. We asked the Government for comment and will update as able.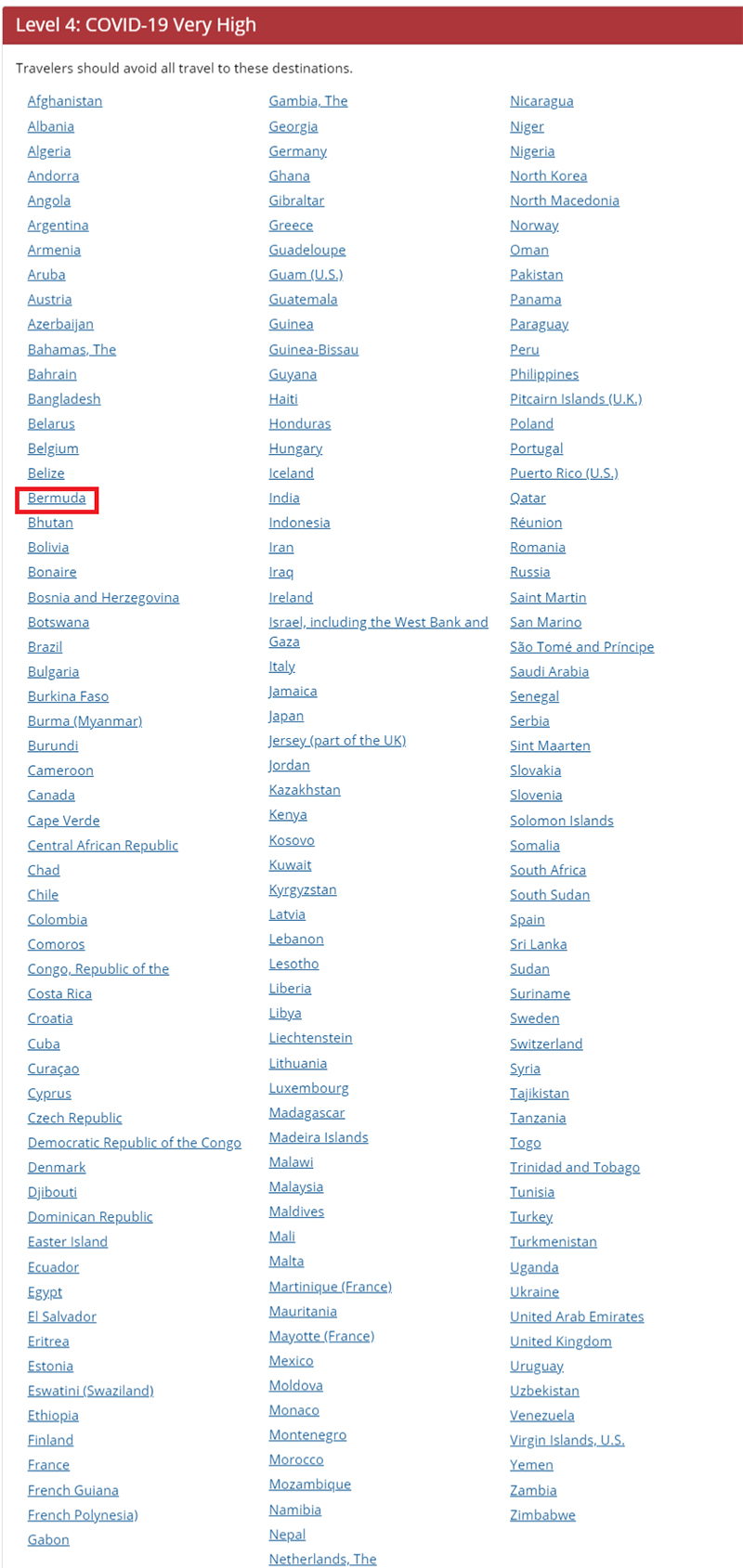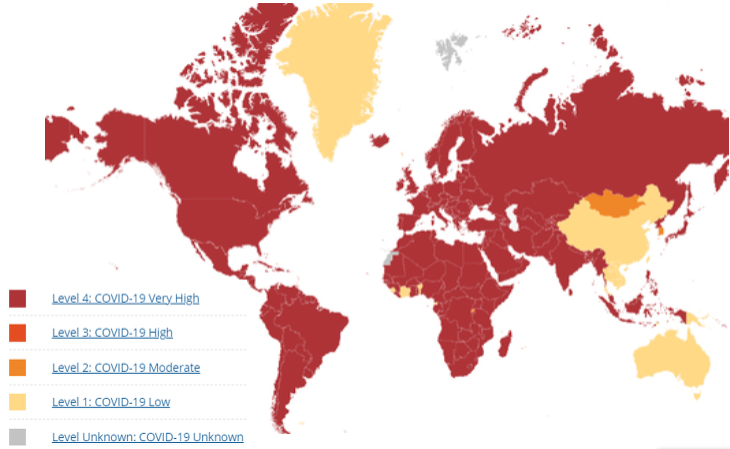 Update 10.22am: If you are wondering how they classify nations, their website [screenshot below] states that for "destinations with populations of 200,000 or less" a case count of more than 100 over past 28 days is determined to be 'Level 4'. Bermuda has actually had more than 200 new cases in the past 28 days.

Comments
comments