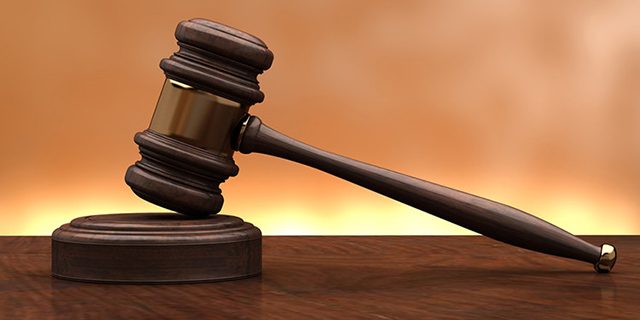 A legal action is set to be launched by Dr Courtenay Griffiths QC and Charles Richardson, with the QC claiming that "the Government's existing and impending Covid-19 regulations have gone a step too far" and "trample on Bermudians' constitutional rights."
Constitutional Freedom Bermuda lead counsel Dr Courtenay Griffiths said, "The required approach to an issue such as this must be publicly demanded and subject to public scrutiny; the Bermudian Government is trampling on the rights of its citizens and the attitude of those behind those decisions seems to be:
"We know what's best for you, so simply do as we say. That is patently unacceptable. The Bermudian public are clearly not satisfied with what they perceive an overzealous overreach by the Government which has resulted in a grossly unacceptable infringement of their constitutional rights.
"I understand that Bermudians are particularly concerned that the Government stands to benefit financially from the mandatory quarantine, on account of the simple fact that they've chosen not to be vaccinated.
"The choice to be vaccinated rests with the citizen and the citizen alone; the state should not mandatorily, whether expressly or by implication, force its citizens to get vaccinated; one class of people should not be separated, segregated and prejudiced simply because they do not bow down to the pressure campaign of the Government.
"However, it must also be clearly understood that there are other issues at hand which include but are not limited to what may be an arbitrary 8pm curfew and other onerous restrictions placed on the Bermudian people which strikes at the heart of their very livelihood.
"In this action that Charles Richardson and I will be filing in the Supreme Court of Bermuda on Monday 10 May 2021, our client will demand that the Government is put to strict proof to satisfy the very high threshold of establishing why it says that these gross infringements are necessary, and we remain doubtful that they will meet that threshold.
"The Bermuda Constitution Order 1968 guarantees fundamental rights, liberties and freedoms that we all are entitled to. Whilst we accept that the Constitution permits the Government to interfere with personal liberties; such interference must be reasonably necessary, reasonable justifiable, and in the public interest.
"We hold the view that the Government's existing and impending Covid-19 regulations have gone a step too far; the Government's restrictions and regulations are oppressive and trample on Bermudians' constitutional rights.
"Given the important public considerations at stake, it is imperative that this matter is finally determined by the Courts. Our client is fervent in his desire to proceed with this constitutional action, and I encourage the people of Bermuda and across the globe to get behind him and stand up for your rights. If these onerous regulations are simply accepted, what precedent will that set for the violation of your constitutional rights in the future?"
The group has launched a crowd funding page on Crowdjustice.com, which has raised £9,400 GBP [$13,100] so far since the launch today.Compass Law Chambers can be contacted at info@compasslawchambers.com.
Comments
comments