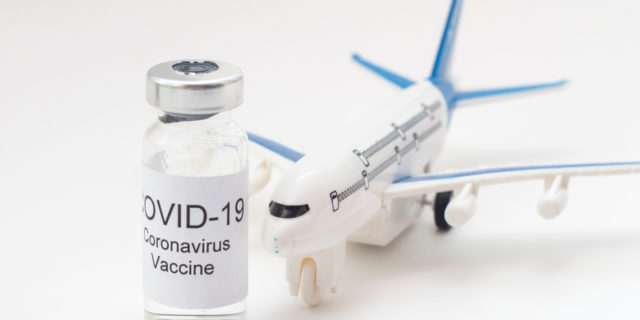 The Ministry of Health has made a change to an aspect of the Covid arrival policy for visitors, amending the age requirement to be "fully immunised" from 12 to 18.
A Government spokesperson said, "The Ministry of Health has made an important update to the Amendments to the Quarantine [Covid-19] [No. 3] Order 2020 that went into effect on December 13th, 2021.
"Initially, the requirement was that visitors aged 12 years or older who are not ordinarily resident in Bermuda must be fully immunised to land in Bermuda, whether arriving by air or by sea.
"The age has now been changed and all visitors aged 18 years, and older who are not ordinarily resident in Bermuda must be fully immunised to land in Bermuda, whether by air or sea."
Minister of Health Kim Wilson explained, "The Government decided to change the age from 12 to 18 because the vaccine rollout for children in the countries of our gateway cities has been good but inconsistent, particularly in the UK.
"There, children have received a first dose but often not a second dose. This means they are not able to be fully vaccinated as a result of UK Government policy. The shift to allow all non-resident minors to be landed acknowledges a vaccination situation which is beyond the control of families wishing to visit Bermuda."
"Unvaccinated persons aged 17 or younger who are not resident in Bermuda may travel to Bermuda either unaccompanied or with vaccinated parents/guardians.
"As a reminder, any resident flying off the island for three days or less can use their pre-departure test obtained in Bermuda as an arrival test upon return. When applying for the travel authorisation, the traveller can upload their outbound test instead of a new pre-arrival test. All travellers will be PCR tested on return to the island.
"Travellers who require an expedited test result on arrival at the airport can pay an additional $100 fee when applying for the Bermuda Travel Authorisation. Travellers who pay this additional fee will have their test results prioritised.
Minister Wilson added, "As I mentioned earlier, anyone travelling to Bermuda should carefully review all of the entry requirements. Travellers leaving Bermuda should also carefully review the inbound travel guidance of their destination as many countries have recently changed their entry testing requirements. Bermuda's COVID travel information can be found on coronavirus.gov.bm."
"As a reminder, since October 1, 2020 when mandatory hotel quarantine ended, the following policy has been in place for Unvaccinated Bermudians or residents arriving in Bermuda; and these policies are unchanged.
"Unvaccinated Bermudians or Bermuda residents are allowed to be landed in Bermuda and must quarantine on arrival for 14 days at an accommodation of their choosing provided they can:
Quarantine alone without any other household members in the same dwelling OR
They can quarantine in a location where all those staying in the accommodation are willing to quarantine with them [all adults in the accommodation must sign a waiver agreeing to this]
"If unvaccinated travellers cannot quarantine alone or do not have a household accommodation where all household members are willing to sign a 14-day quarantine waiver, they will be required to quarantine at a paid accommodation at their own expense.
"Unvaccinated Bermudians or residents who return to Bermuda are fitted with an electronic monitoring device at the airport, and any household members will be given a red quarantine wristband. All persons will be subject to exit testing on day 14, and removal of a wristband prior to receipt of a negative 14-day test is an offence. Please visit here for Bermuda travel information and requirements.
"Unimmunised minors travelling and residing with immunised parents/guardians do not have to complete the household waivers. Please visit here for more information.
"Each of us has a role to play in stopping the spread of the coronavirus. Follow Public Health guidelines, wear a mask indoors, practice good hand hygiene, maintain physical distance and download the WeHealth Bermuda app," the Minister concluded.
Comments
comments