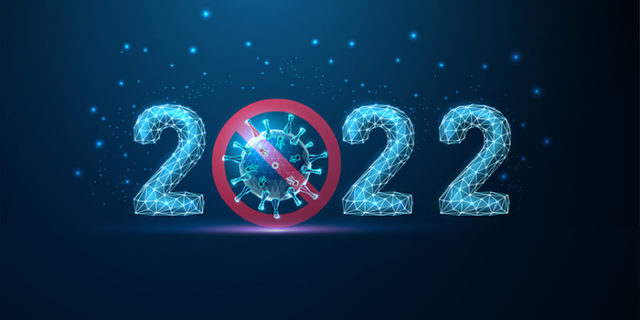 As part of an effort toward what the Government said is "progress towards living with the coronavirus," some Covid policies have been adjusted, with the day 10 arrival test being dropped, school testing regime moving from PCR to antigen, and mandatory quarantine no longer required for vaccinated close contacts without symptoms.
During the last Covid press conference, Minister of Health Kim Wilson said, "We are trying to get back to some semblance of normalcy as we learn to live and cope with Covid-19. These changes to testing and quarantining are a welcomed transition for Bermuda and pivotal to our progress," and Premier David Burt recently said "we have to move to a place of sustainability when it comes to the coronavirus response."
The first confirmed cases in Bermuda were almost two years ago — back in March 2020 — and the island currently has a record high 1953 active cases, with 13 people in hospital.
As of the most recent vaccination statistics, 72.6% of the population has had one dose, 71.3% have had two doses, and over 50% of those who received their first two vaccine doses have received a booster.
Day 10 Test Dropped For Arriving Passengers, Day 4 Changed To Antigen
The testing requirements for arriving passengers are changing with the day 10 test to be dropped, while the day 4 test will change from a PCR test to a verified antigen test. The changes will, in effect, reduce the burden on the PCR testing system and also make the testing process less onerous for arriving passengers, both local and visitors. Full story here.
That change follows after antigen testing was added as an approved option for pre-arrival testing of vaccinated Bermuda-bound travellers effective December 3, 2021, with all travelers to Bermuda still required to have a PCR test upon arrival. Full story here.
Schools Move From PCR To Antigen
Earlier this month the Government announced that the policy requiring students to have a negative PCR test result after a school mid-term break will be changed to a certified negative antigen test result.
At that time, the Government said, "While there are pros and cons that at-home antigen testing is faster, more efficient, and can be done in the privacy of one's home, it also provides immediate results and eliminates disruptions to teaching and learning schedules in schools." Full story here.
No More Mandatory Quarantine For Vaccinated Close Contacts Without Symptoms
"Effective immediately, mandatory quarantine will no longer be required for contacts of a positive case if persons are not experiencing Covid symptoms and your last vaccine dose [2nd dose or booster dose] was received within the last 6 months," the Ministry advised on Sunday.
They said it was "to reduce the high workload and pressure on the case management team" as "effecting this change immediately is vital to reduce staffing pressures in the public and private sector as we progress towards living with the coronavirus." Full story here.
Curfew Remains In Effect
The 12.30am to 5am curfew remains in effect, with the Government previously saying it will be in effect until January 20th. They have not yet announced whether it will end or be extended, however it is likely they will advise in the coming days.
Full Coverage
The extracts above are some of the changes being made, and for full coverage of all changes and Government statements, please read the Covid section here or visit Bernews dedicated website BermudaCovid.com.
"Reducing Requirements Does Not Mean That We Are Risk-Free"
At the last press conference Minister Wilson noted, "Please remember, reducing requirements does not mean that we are risk-free. We need to protect ourselves. We are all accountable for the health and safety of this community, and I encourage everyone to be extra vigilant and take personal responsibility for their health and safety."
"Bermuda, please remember that our way forward depends a lot on our collective responsibility. Each of us has a vital role to play. As I said earlier, everyone should follow public health guidance – avoid closed spaces, crowded places and close contact settings.
"Wear a mask indoors, and outdoors if you cannot physically distance, practice good hand hygiene, maintain physical distance, and download the WeHealth Bermuda app," the Minister added.
Comments
comments