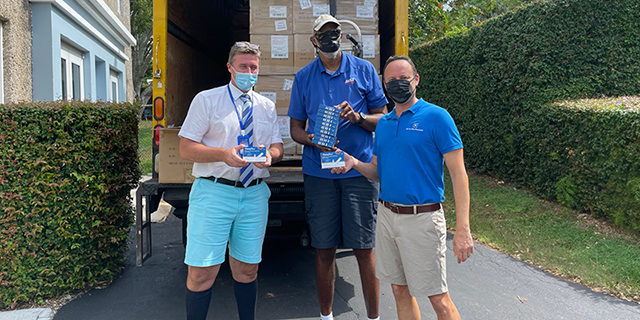 Warwick Academy launched the pilot programme of their lateral flow testing initiative yesterday [Oct 3], with the programme to run until the end of the term and each student being tested twice a week.
A spokesperson said, "Warwick Academy took delivery of their lateral flow tests for all their students and staff last week. They are excited to be launching the pilot programme of lateral flow testing starting on Sunday 3rd October and this will run until the end of term, with each student testing twice a week.
"We are extremely grateful to Kiran Shah of Bermuda Pharmacy Group for all his hard work over the past two weeks to help secure these tests for us. Our parents have been incredibly supportive and we are very grateful to them and the students. We are not charging for the tests and they have been subsidized through the generosity of our donors for which we are most grateful.
"The lateral flow testing will enable our secondary school to get back to a physical school environment and whilst our primary have been in physically since the end of August, we hope the tests will further support them staying in school. We are fully committed to doing all that we can do to provide in uninterrupted in class learning."
Headmaster Dave Horan said, "We know only too well that in class learning is the best on social, emotional and academic levels. We want to get all classes back and keep them in and these Lateral Flow tests are just another layer of protection and surveillance to keep us in.
"There is no easy answer to this COVID pandemic it is shifting and changing all the time so we have to try something. This testing has proven very successful overseas"
Kiran Shah said "Bermuda Pharmacy Group Ltd embraced the vision of Warwick Academy Headmaster Mr. David Horan to supply SARS-COV 2 rapid antigen test kits to the students and staff of Warwick Academy and other local schools to help reduce the disruption to children's education currently being experienced.
"SARS COV-2 antigen rapid tests also known as Lateral flow tests, are a proven tool in the early detection of asymptomatic Covid-19 positive individuals. In less than two weeks, Bermuda Pharmacy Group LTD with the co-operation of our global partners has sourced and shipped approximately 80,000 UK registered and Bermuda Ministry of Health approved lateral flow tests."
"We have also been able to meet the demand from large local employers who see lateral flow testing as another measure to keep the workplace safe for employees. UK statistics show that one in three people with Covid-19 do not have symptoms, but they can infect others.
"Using a lateral flow test kit twice a week will allow you to check if you have the virus. Upon receiving a positive lateral flow test result you should immediately self-isolate and arrange for a confirmation PCR test. Even if you are vaccinated there is still a chance you can pass Covid on so self-testing is still encouraged."
The spokesperson said, "For more information on sourcing lateral flow tests kits for workplace or home use please email bpg@pharmacy.bm or call 296-5511."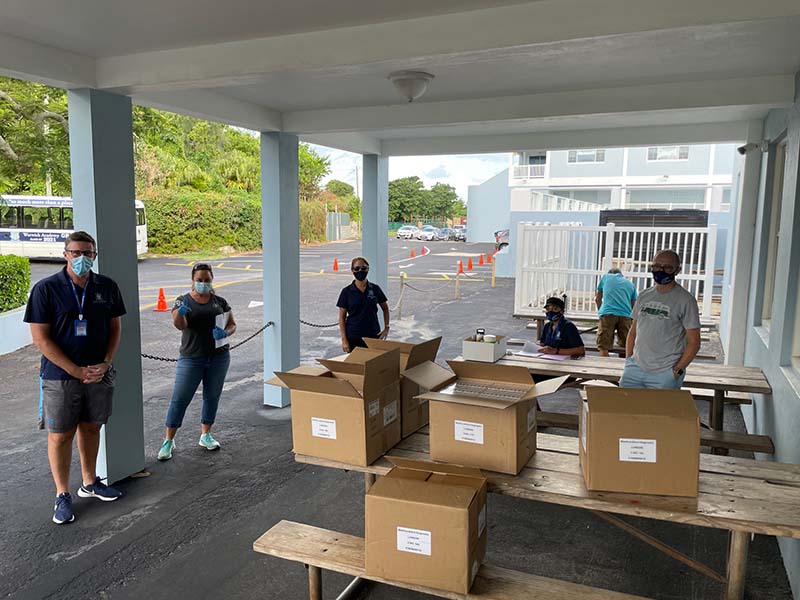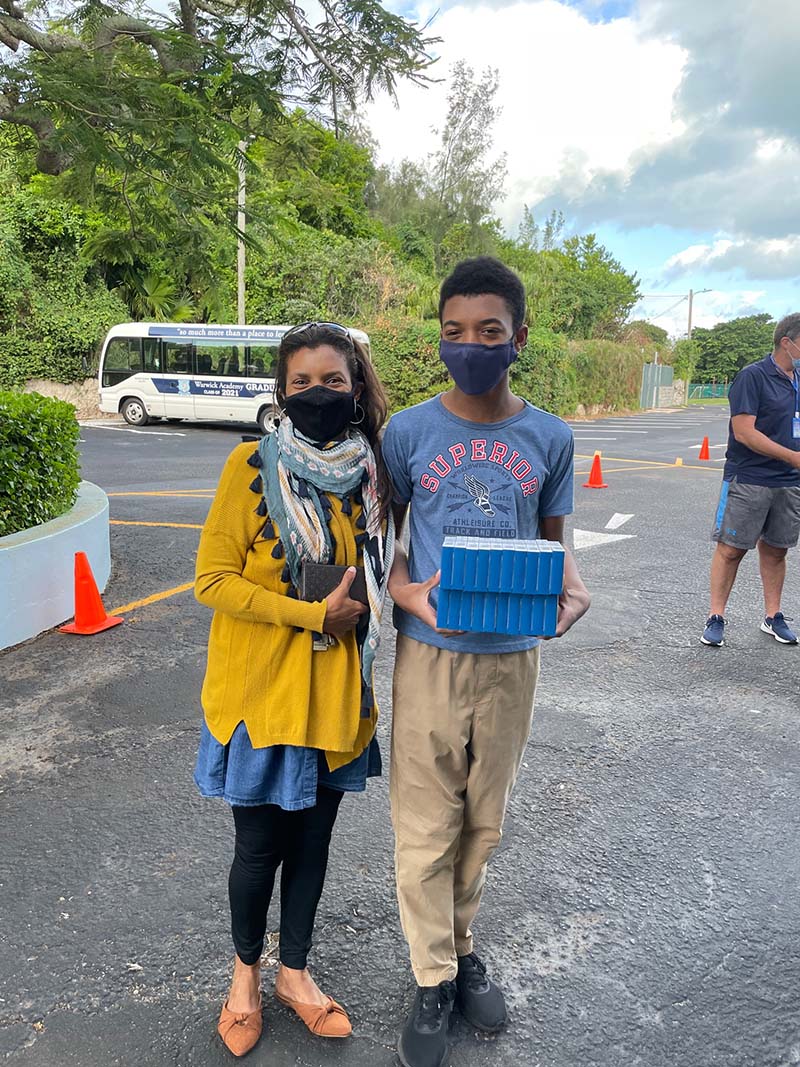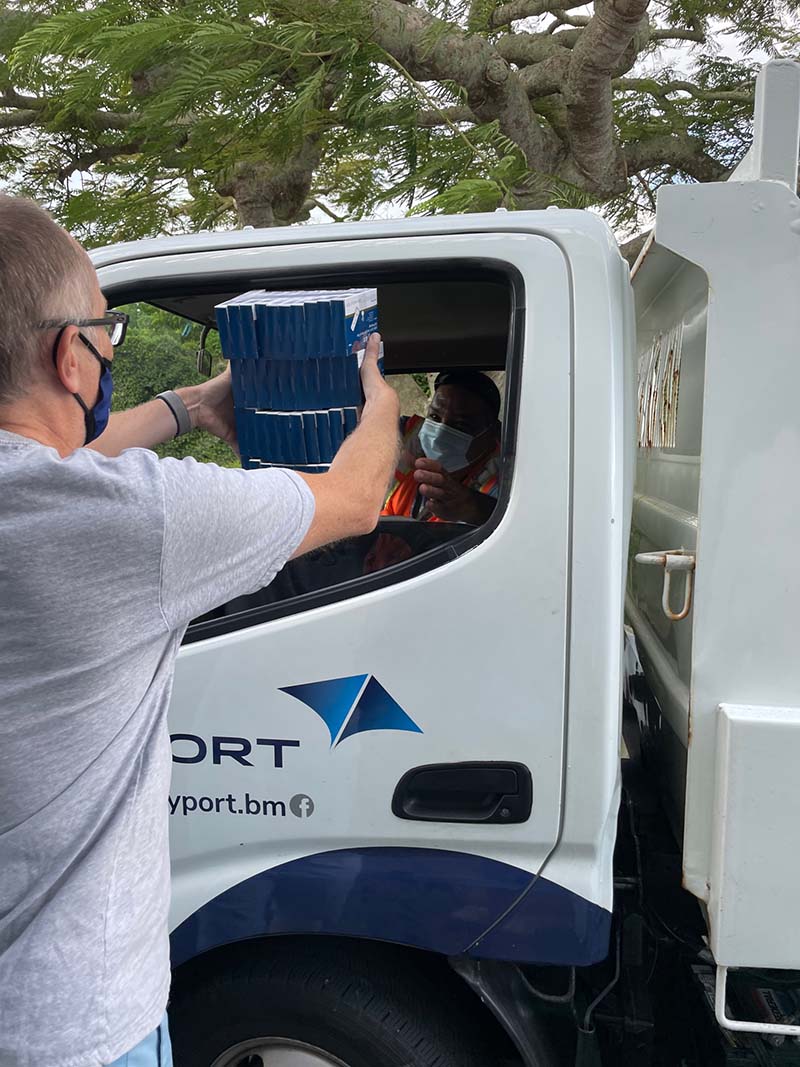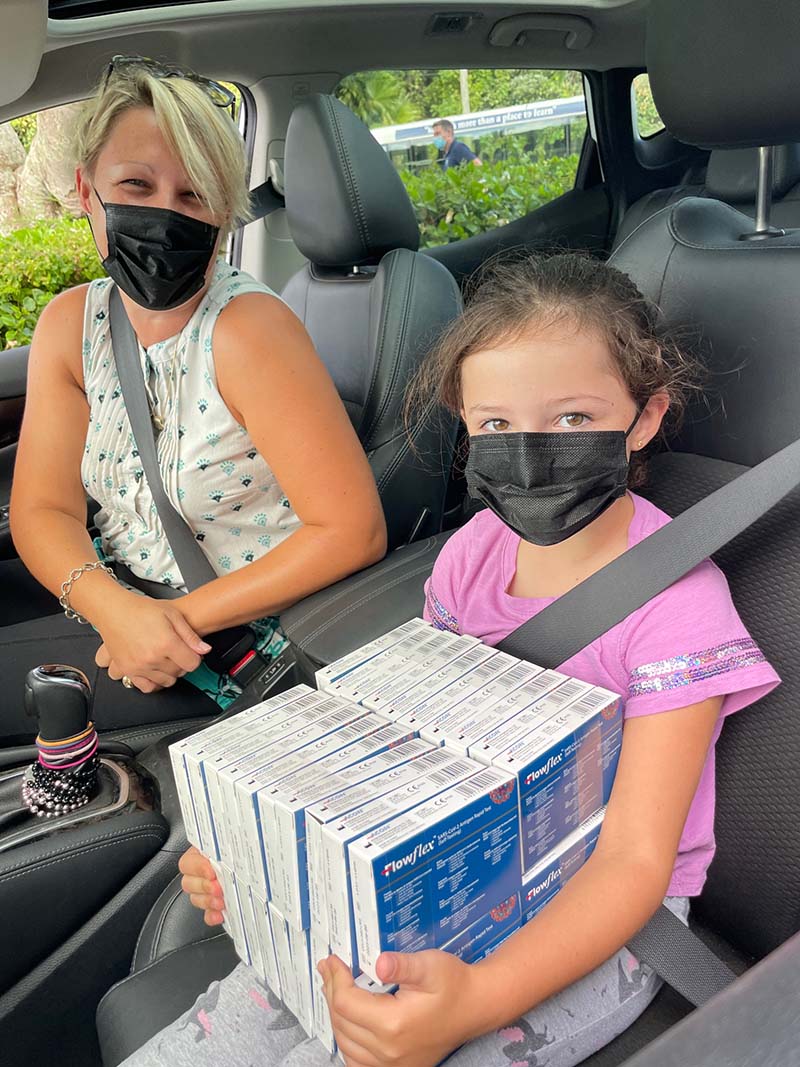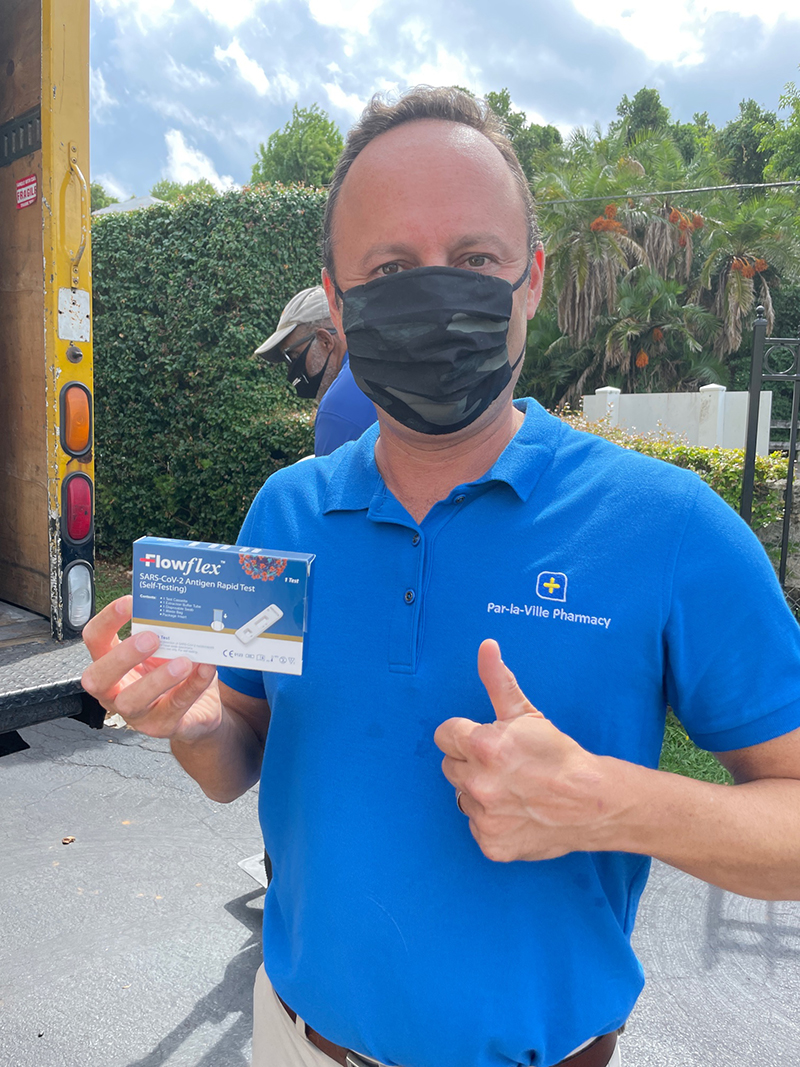 Comments
comments